| Label | Information |
| --- | --- |
| Dates & times | |
| Category | All Ages/Family |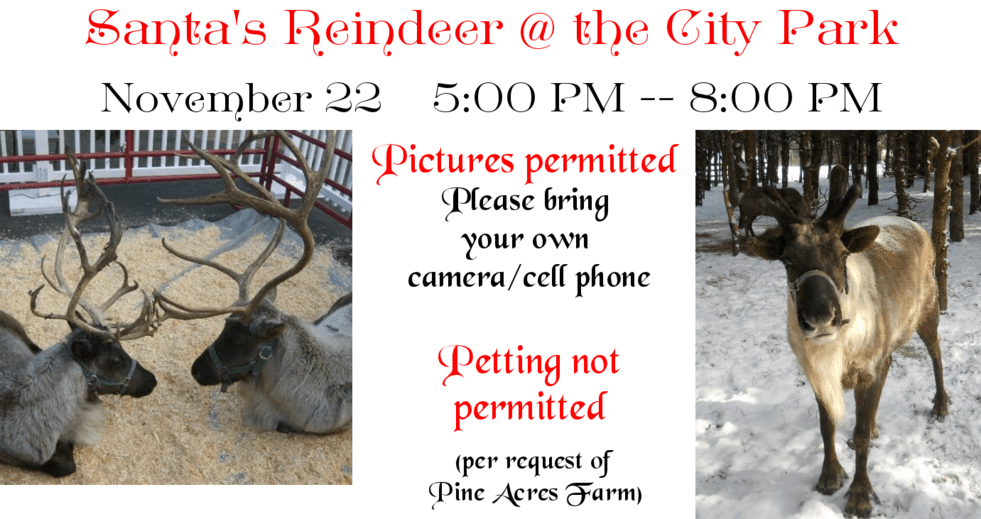 Please join Bossard Library in welcoming Santa's reindeer to Gallipolis on Wednesday, November 22, 2023.
Two reindeer from Pine Acres Reindeer Farm will be at the Gallipolis City Park from 5:00 PM to 8:00 PM during the Gallipolis in Lights Tree Lighting Ceremony. 
While the reindeer cannot be touched or petted, visitors at the event are encouraged to take pictures with their cameras or cell phones.
The Gallipolis in Lights Tree Lighting ceremony will feature the lighting of the Christmas trees, live music, a visit from Santa, and other surprise events.
Plan now to join the community in celebrating this year's Gallipolis in Lights Opening Ceremony.