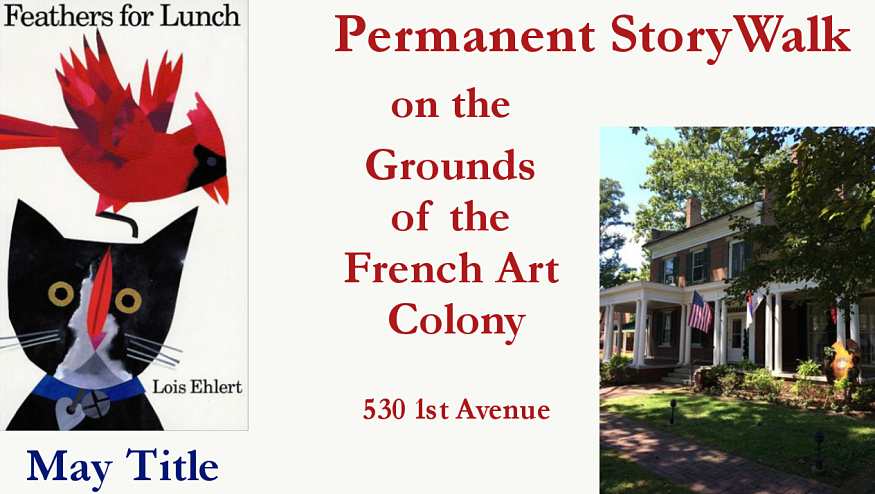 The Library's new StoryWalk title is now on display at the French Art Colony.
Stop by, enjoy the gardens and grounds, and read Feathers for Lunch by Lois Ehlert.
...Uh-oh. Door's left open, just a crack.

My cat is out and he won't come back!....

Enjoy learning about different backyard birds and plants as a mischievous and hungry house cat tries to capture a bird for lunch but ends up with only feathers.

See if you can find any of the plants and birds in your backyard or community. A bird guide is included to help you out. 
If you would like more information about Lois Ehlert, please visit here.
Listen and watch a read-aloud version of Feathers for Lunch (YouTube)
Our next StoryWalk will be available the beginning of June.
StoryWalk is a way for children and adults to enjoy both the great outdoors and great children's books. Follow the pages of the story as you walk from frame to frame along the path. StoryWalk promotes literacy, physical activity, and parent/caregiver involvement.
The StoryWalk Project was created by Anne Ferguson of Montpelier, VT and developed in collaboration with the Kellogg Hubbard Library. StoryWalk is a registered service mark owned by Ms. Ferguson.