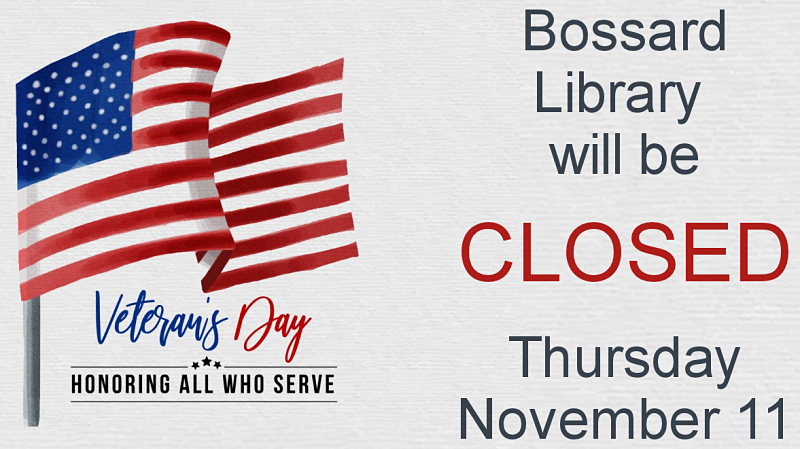 Bossard Library will be CLOSED Thursday, November 11, 2021 in observance of Veterans Day.
We will resume our regular hours of 9:00 AM to 8:00 PM on Friday, November 12, 2021.
We would like to honor all the men and women who have served, and continue to serve, our country.