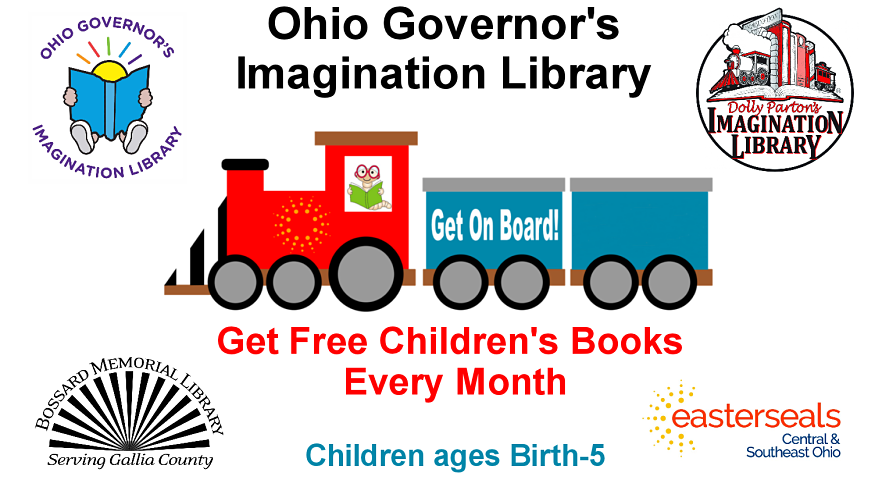 Parents/Guardians, receive FREE children's books each month through the Ohio Governor's Imagination Library and inspire a love of reading in your child/children.
This FREE program is for children ages birth-5 and is in conjunction with Dolly Parton's Imagination Library.
Each month, your child will receive a specially-selected, age-appropriate, high-quality, hardcover book personalized with their name. The books are mailed directly to the child's/childrens' home at no cost to the family.
These books allow parents/guardians to build their own home library of books at no cost to the family. If a child enrolls at birth, he or she will have 60 books in his or her personal library collection when reaching the age of 5.
This program is open to all Gallia County families with children in the appropriate age range, regardless of income level.
To register your child/children to receive the FREE books, please visit Ohio Governor's Imagination Library.
If you are unable to register online, please stop by the Library and pick up a paper registration form, fill it out, and return it to the Library.
Please take advantage of this program to provide the gift of reading to your child/children.