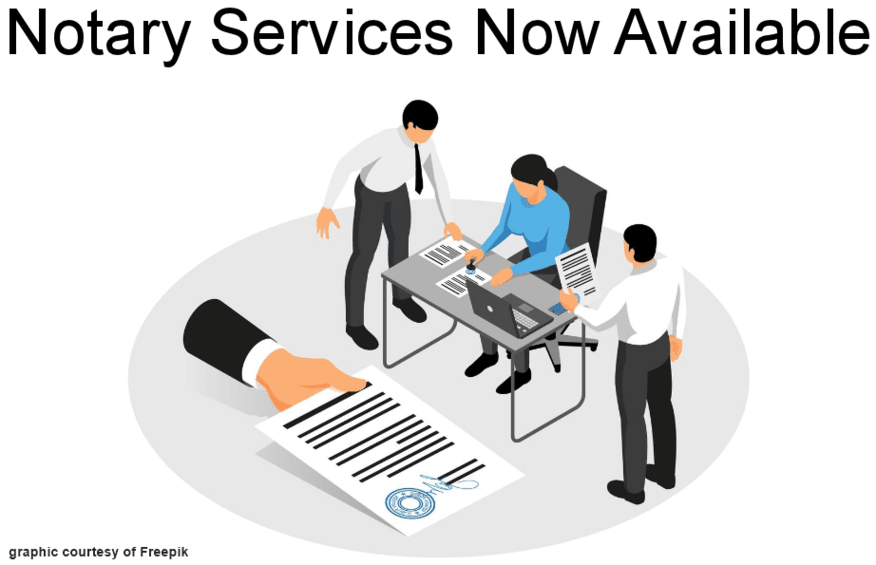 Bossard Library is pleased to announce that we are now offering limited notary services to the public.
The library cannot guarantee that a notary will be on staff at all times and restrictions may apply regarding the notarization of specific types of documents.
Patrons should call ahead (Reference Department at 740.446.7323 x 241 or 242) to ensure a notary is available and to also confirm that the Library's notaries are able to notarize the type of documents that the patron wishes to have notarized. 
Notarization of documents is free of charge for those with a regular (non-digital) Bossard Library card in good standing. For those without a good-standing library card, a fee of $5.00 will be charged per each notarial act.
For more information regarding what may or may not be notarized, what forms of Identification are accepted, and other notary questions, please read our full Notary Policy.