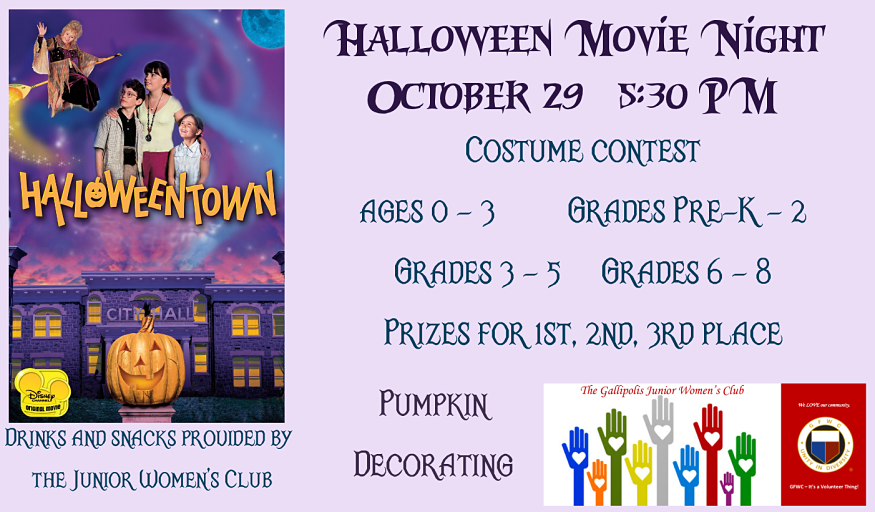 Kids, on Friday, October 29 at 5:30 PM, join the Gallipolis Junior Women's Club and Bossard Library for an evening of thrills and chills.
Starting at 5:45 PM, show off your costume during the costume parade and contest. 1st, 2nd, and 3rd place prizes will be awarded in the following categories: ages 0-3, grades PreK-2, grades 3-5, and grades 6-8.
Come decorate a pumpkin that you can take home and set on your front porch or in your window.
Enjoy snacks and drinks as you watch the Disney Channel Original movie Halloweentown.
Marnie and her younger siblings travel with their estranged grandmother -- a good witch -- to her home in Halloweentown, where witches, goblins, vampires and the like lead very normal lives. On her 13th birthday, Marnie gets a supernatural surprise when she discovers that she, too, is a witch. When she learns that an evil force is plotting to take over Halloweentown, she must help her mother and grandmother save the day.
Screen time for the movie will be at 7:00 PM.
This spooktacular event is free and open to all.