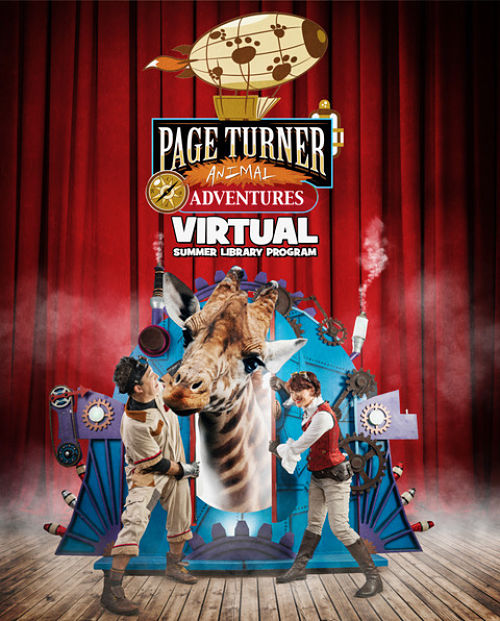 Get ready for a Story Safari with Page Turner Animal Adventures.
Bossard Library is excited to announce that we are partnering with Page Turner Adventures to offer our patrons a FREE summer experience. 
Each week will feature a different theme and each day offers a new experience -- theater shows, stories, crafts, children's book author and illustrator interviews, contests, games, special guest performers, virtual field trips, and much more.
Monday is Show Day featuring a virtual story theater show; Tuesday is Craft Day featuring crafts, games, recipes, science experiments, and other activities; Wednesday is Author and Illustrator Day featuring fun interviews, read-alongs, trivia games, book giveaways and other activities with children's authors and illustrators; Thursday is Mashup Day featuring more crafts and activities; and Friday is Guest Day featuring special guests related to that week's theme. 
Themes for our Story Safari include:
Click on the theme above to go to each week's videos (one video will be posted each day).
These pre-recorded videos are available via our website starting Monday, June 7, 2021. 
Missed a week? Don't worry -- all videos will be available for viewing until September 7, 2021.
Make sure to check back each week for a different themed program.
If you have problems viewing the videos or have questions about the program, please contact Ms. Rachael at rbarker@bossardlibrary.org / 740.446.7323 x 226.
This project was supported in whole or in part by federal Institute of Museum and Library Services funds, granted through the State Library of Ohio. The opinions expressed herein do not necessarily reflect the position or policy of IMLS or the State Library of Ohio, and no official endorsement by either agency should be inferred.